Milton (3pts) 135 ao lost to Camden (20 pts) 137 for 5 by five wickets
For a second match running the seconds scored 137 for 5, but this time in very different circumstances. The match, at Milton's second ground afforded us ideal, or as close as anyone got to ideal, conditions for the day; a pleasant, rural location (babbling river, trees, meadows, railway…) and an artificial wicket that actually allowed us to play through heavy drizzle occasionally exciting itself up to outright rain. Our thanks must be due to Milton for playing through, and to my players for their efforts. A lot of games were abandoned and it was nice to complete this one after the wash out of the previous week.
Ginto George opened our bowling with Ritsh Raghavan; a formidable pair with Ritesh giving nothing away and Ginto taking advantage of a hard surface to dig the ball in and get the batsman hopping around. He was rewarded with the first of two LBWs awarded in an innings which saw every other batsman bowled. The opposition skipper's despair about the teams batting was briefly lifted by his own audacious shot selection (scoops, reverse sweeps), until he too, missed a straight one. Clearly it was something in the air as all Camden's dismissals were LBW or bowled until Ginto manged to put up a catch, that was actually taken! However, we are getting ahead of ourselves; first we must admire spells of 4 for 25 by Liam Wallman, 2 for 21 by Hridoy Dutta and, perhaps eclipsing them all 3 for 6 by Ramesh Bulusu in a devastating close that left Milton with only 134 off 28 and a half overs. Tight fielding and straight bowling had stymied our oppostions, and the sky seemed to be clearing (it wasn't).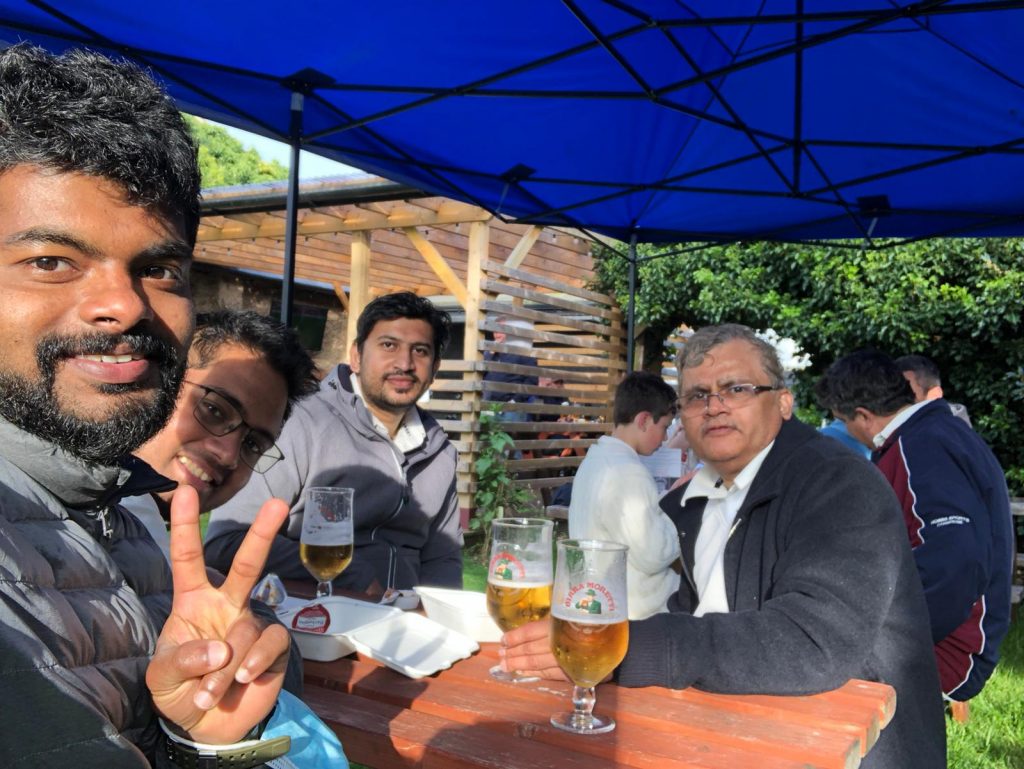 Our reply was led by Steve Hodsdon, who while top scoring for the team for the season so far by a run, still avoided his half century by missing a straight one (this seems repetitive, but, well, it was) for 47. Support was lent by various batsmen, but the threat of straight balls, and our generosity of spirit in giving the right decision meant no one really managed to reach the heights of our opener as several fell in the teens and twenties LBW or bowled.
Man of the Match: Steve Hodsdon (despite the bowling heroics, the batsmen won this one!)
Score Card: https://camden.play-cricket.com/website/results/4182270
—
Dave Mitchell (June 10, 2021)